what a year. they seem to come & go faster all the time, don't they? this year was certainly unique. no fancy trips or cross country travels. no skiing the slopes or sipping tropical drinks on the beach. what we've had is the greatest adventure so far. in january we discovered that we were expecting both a boy & a girl.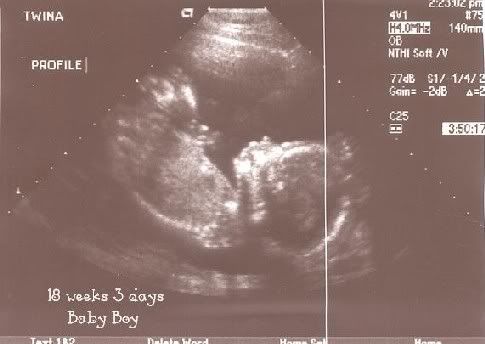 a few months later i was in pre-term labor & on bed rest. we experienced both the grace of our God & the love of our friends & family in unimaginable ways. davis & berkley arrived in june & the rest is, as they say, history. they have filled our lives with more love, more laughter, more joy.... more of God. we know more of Him because of their little lives.
also because of the last year, ryan & i have a deeper friendship, a stronger marriage & greater admiration of one another. just watching him be a daddy grows my heart & challenges me to be the best mommy i can be. i adore him & can't imagine the hero he will be for our children one day.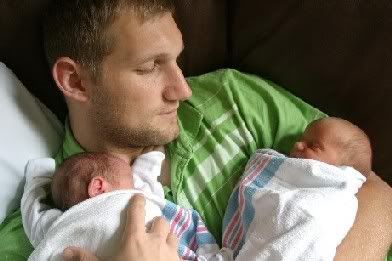 being a mom has been the greatest challenge & reward of my life. i worried about giving them the best of me after working all day with needy children. i have learned that i am half the teacher i was because my heart is 100% mom. it feels like the most important thing i could ever do. and it is. the responsibility is great. the fear is sometimes just as big. but my desire to love them well while submitting them to His care drives out fear. His love empowers me to do this job well & His grace is enough when i fail to do so.
i am so thankful for the past year... for the two greatest things that have ever happened to us.