our friends kyle & tasha stayed with us this weekend, along with their 11 month old, isabelle. we had so much fun & the babies enjoyed the visit too!
this was the first time for berkley to play with a little girl.
(berkley is the ONLY girl at gi gi's house).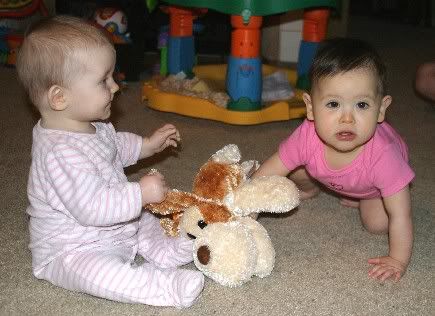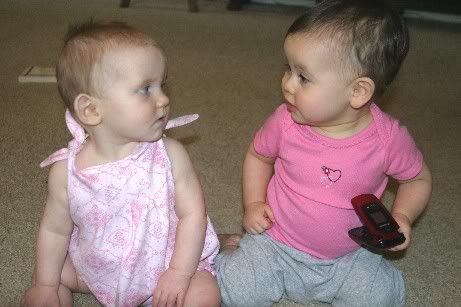 davis might have developed a bit of a crush. he thought isabelle was funny & enjoyed smiling at her. you can catch a glimpse of his two top teeth in this pic.
poor davis got stuck with the girls as they played with makeup! berkley liked mommy's eye liner.