is now our treasure
i stumbled across an activity table at a garage sale this weekend. i LOVE going to garage sales. half the fun is sharing my finds with others (you). turns out this $5 treasure, by Chicco, is also award winning... whatever that means.
davis studied the table for a minute
(they're still too teeny to reach so i put it on the floor).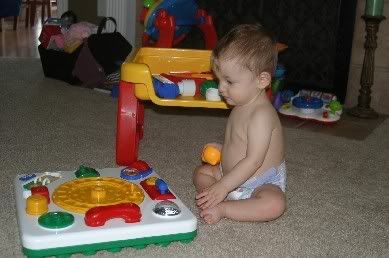 then they jumped right in