berkley played at school with me today. (davis has a double ear infection) ouch. he stayed at angie's for some much needed R&R.
we celebrated a student's birthday so i let berkley taste the icing on a cup cake. we normally don't let them eat sweets, i promise. i'm afraid she got her mommy's sweet tooth... she thoroughly enjoyed herself.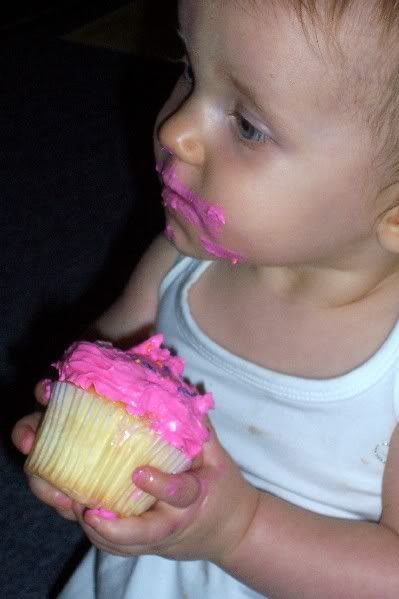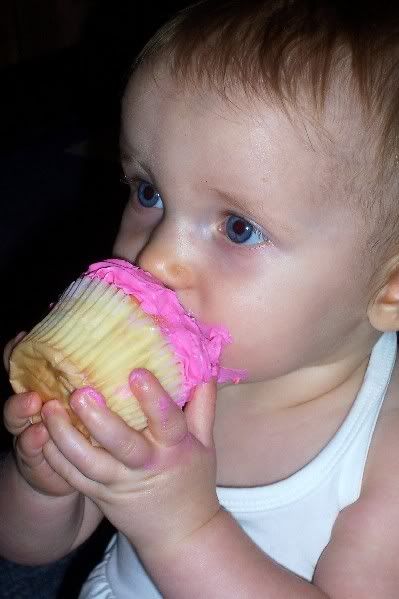 here she is responding to, "berkley, where is your tongue?"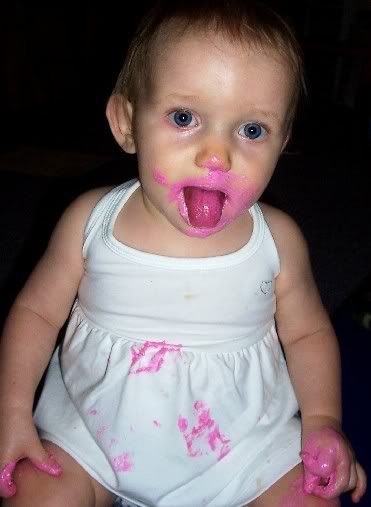 playing with the big kids.
(her clothes were being cleaned of hot pink icing).