yesterday was our anniversary! i had every intention of posting on the day of our special occasion but have been under a pile of moving boxes. we romantically spent the day loading furniture & spackling sheet rock. (today is our last day in our very first home. sniff.) we were able to enjoy a deluxe pedicure & fancy Italian dinner before crashing for the night. it was wonderful to reflect on our marriage (5 years of which have been spent in our sweet little home.)
each year we say 3 words that describe our marriage in the last year.
my words are: tested, rewarding, united. it was one of the most challenging years of our marriage as we often stumbled through parenting 2 newborns, while learning to juggle other priorities. it has also been one of the most gratifying years as we intentionally invest in our friendship, while enjoying our two greatest loves- davis & berkley.
in honor of our 6 years together...here are 6 of my favorite things about ryan:
1. his integrity: i'm not sure i've met anyone with more character. some people might demonstrate certain virtues in certain environments or situations & not in others. ryan pursues the same excellence & integrity at all times. of course he falls short. we all do. but he presses on, without anyone watching- because it honors God.
2. his mercy: he regards no one according their flesh or shortcomings. he believes the best in every person or situation, extending grace & loving those that one might consider unlovable.
3. his sense of humor: if you know ryan, you're probably smiling as you read this sentence. ryan infects laughter wherever he goes. his quick-wit is magnetic, his personality is one of a kind!
4. his servant hood: like His Savior, he desires to serve & not to be served. if there is one piece of cake left- it's yours. he is willing to sacrifice his personal rights or wants to better serve his neighbor. His heart is always in search of someone he might be able to love in tangible ways.
5. his fatherhood: he loves being a daddy. it shows in all that he does for davis & berkley. he wrestles, reads books, changes diapers, mops sticky peaches off the floor, takes temps (yep, rectally), & faithfully prays for his children. He seeks the Father for wisdom & strength as he lovingly leads our family.
6. his friendship: i'm so thankful for ryan's friendship. he listens, he prays, he counsels, he comforts, he laughs when i'm really not funny, he cries when it matters most. ryan is the best friend anyone could hope for.
i'm so grateful for the last 6 years of life with my precious husband, ryan poehl.
just married
outside our cottage (we honeymooned in st. lucia)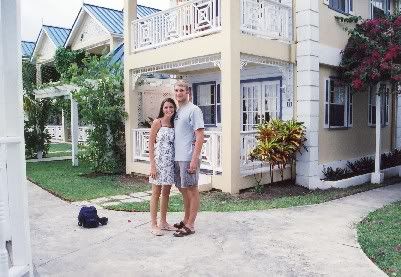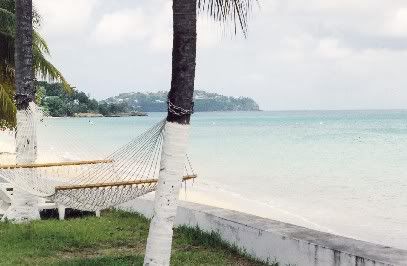 the view from our balcony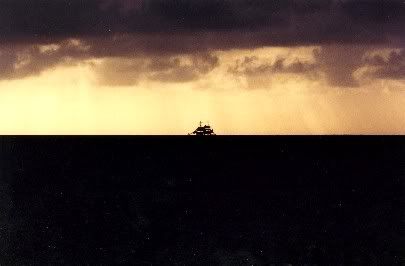 wish we were there right now. maybe on our 10th wedding anniversary!!