i went to my classroom today to help aunt amber get ready for the school year. (she will be teaching Head Start next year. ya-hoooo!) she took this picture of us in front of our class garden. who knows what all we planted...
i usually just let the kids put plants in the shopping cart. after planting, i throw out some seeds. obviously, sunflowers were among them!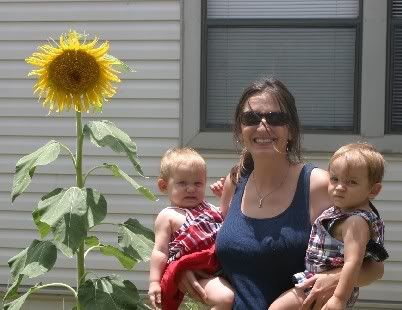 ps..i know it's not yet july 4th but the twinks have several adorably festive outfits so we started celebrating today!