being a busy mommy, i have neglected to cut davis's billy-ray mullet. life slowed down just long enough to take him this weekend. it went something like this...
step one: sit in chair & hold dum-dum sucker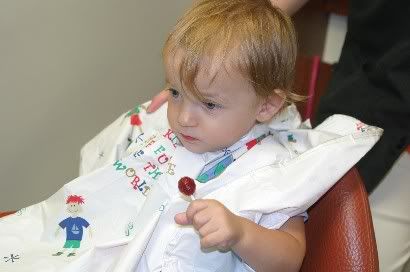 step two: scream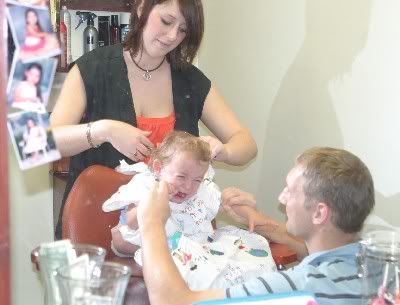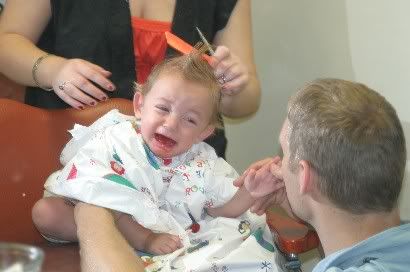 scream louder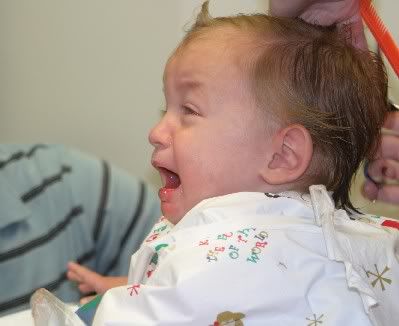 step three: look at mommy in desperation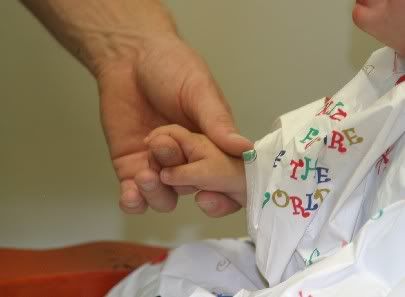 finally: enjoy daddy hugs
and then there was berkley...