the babies LOVE being outdoors & throw impressive fits when we attempt to bring them inside. i'm so thankful that fall is just around the corner. i see long hours of fresh air in our future!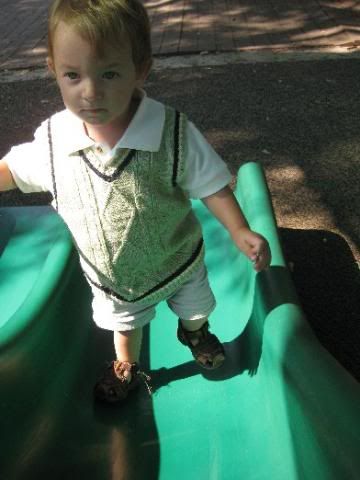 take note of berkley's bow in this picture. my fingers are crossed that i found a way to get them in her hair without her immediately pulling them out. i even have to spell the word bow otherwise, out it goes. stay tuned for more b.o.w. pictures this week! (hopefully)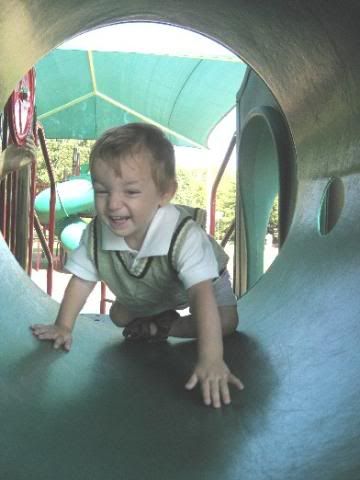 our happy boy! does this grin not make you smile at the computer screen????