i ran into a friend,
elle
, while at the pumpkin patch in austin yesterday. last time we hung out she was pregnant with hayden. what a treat to have an impromptu chat/ photo shoot. she's an incredible photographer. check out her site,
ella bella
, if you get the chance.
here are a few shots of the wee ones
from left to right: hunter, hayden, berkley & davis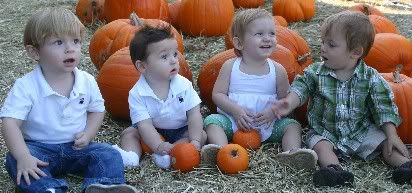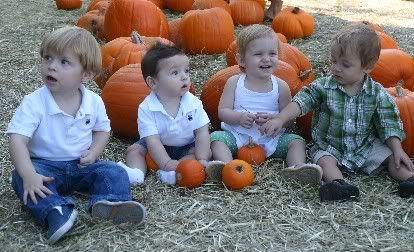 berkley loves babies. let's face it, she just loves to love (babies, adults, puppies, kitties, inanimate objects, you name it). if there's one quality that describes berkley, it's loving.
notice how many pumpkins she started out with in her lap.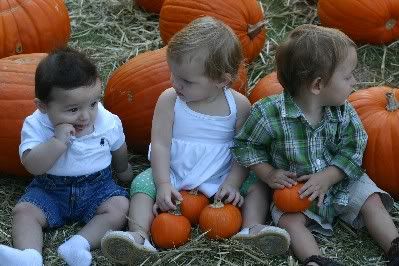 here you go, baby.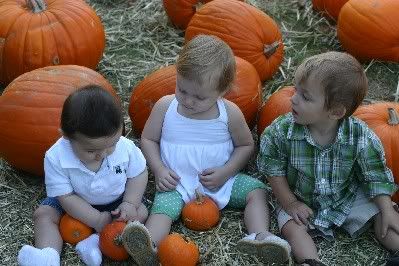 giving away more pumpkins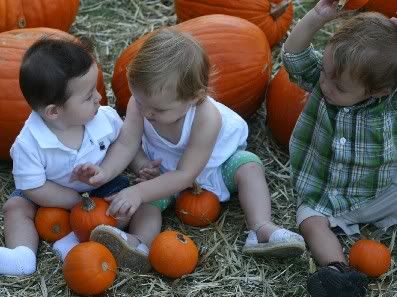 and now her kisses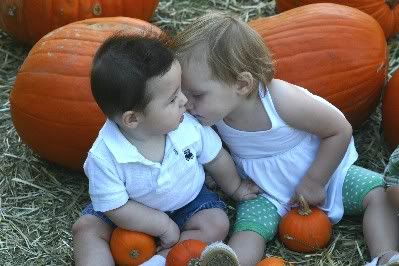 elle says we're going to have to keep our eye on berkley. by the look on her face in this picture, i'm afraid she's right. :)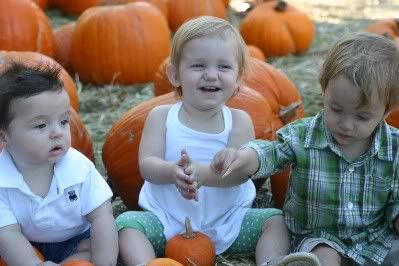 here's one more cute snapshot of berkley with hayden after a wardrobe change