last week we started our first attempt at potty training the twinks.
why? you might ask.
well, a few reasons...
1. why not?
2. $100 savings a month is a steal
3. i have the summer off to let them run buck naked
like many other areas of parenting, potty training is one that solicits a multitude of opinions, dogmatic opinions, i might add. one camp says they must be "ready" showing signs such as: has dry periods for 3-4 hours, is interested in bathroom habits, acknowledges when they have dirty diapers, etc. the other camp argues that 92% of 18 months old were potty trained in the 1950s, suggesting the skill has more to do with commitment to training than child readiness.
read all about the debate here
since people have asked... here is the method i attempted.
click here to read about potty training in 3 days
it's important to note that the more intensive training lasts 3 days but the skill itself is mastered over time.
i began our training hopeful, but realistic... fully expecting a false start. but if you know me, i am stubbornly determined to accomplish any good challenge. and so began potty boot camp.
step one:
roll up the pottery barn rugs and store them for several weeks
step two:
stack piles of clean towels and disinfecting supplies closely nearby
step three:
remove all articles of babies clothing for several days
step four:
provide endless supplies of salty snacks and liquids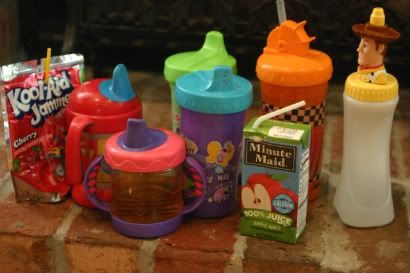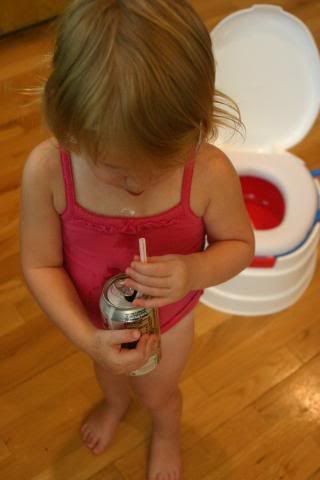 step five:
watch, stare, obsess and wait for signs of an inevitable accident. quickly whisk them to the nearest toilet when said accident occurs.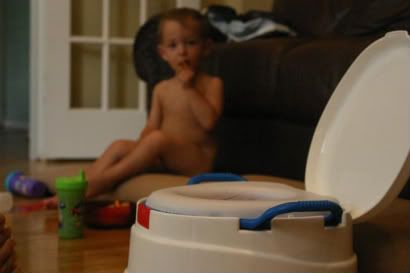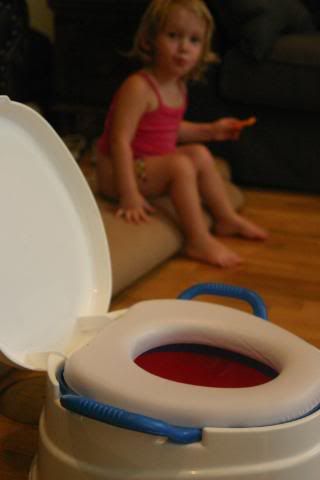 step six:
repeat step five over and over again.
step seven:
sit babies on the toilet at regular intervals, providing potty toys and books to help combat possible resistance.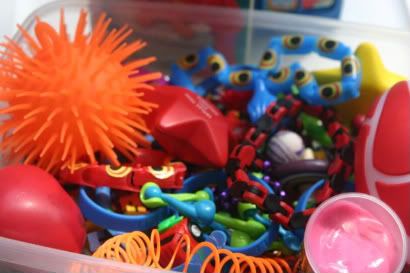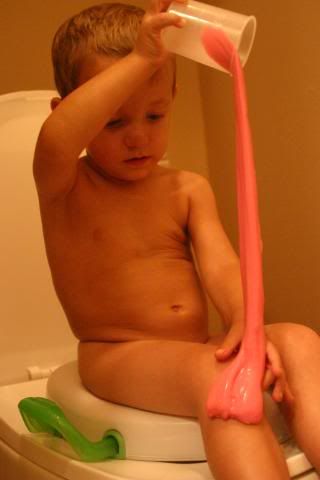 step eight:
in between trips to the toilet stay busy by painting toddler toes, watching CARS enough to make you crazy, making brownie mix, playing hide and seek, water color painting or cooling off outside.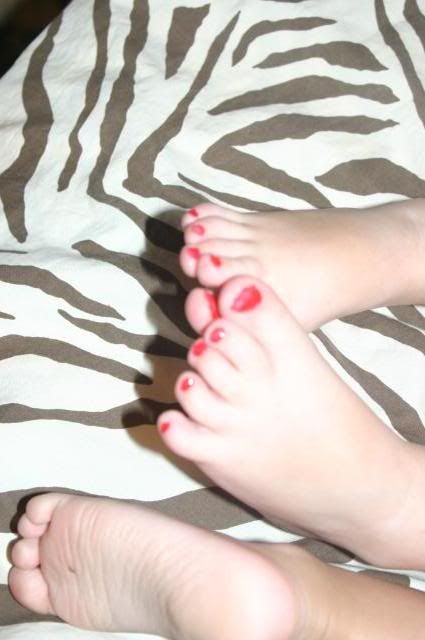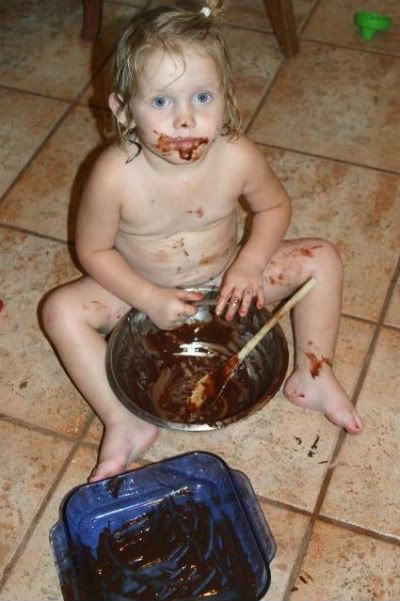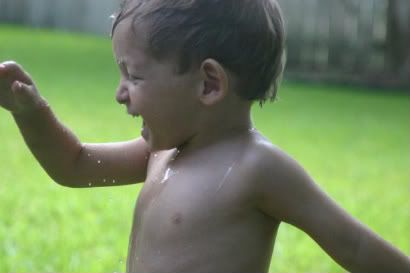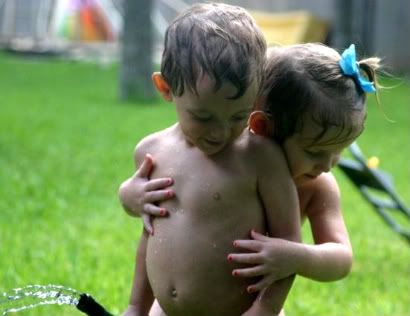 step nine:
when an accident occurs, babies help in the clean up process

step ten:
babies practice saying "TT potty" and running to the nearest toilet multiple times.
step eleven:
repeat step ten more times than you want to count
step twelve:
celebrate successes with a piece of candy, stickers, blow horns, potty dances or all of the above.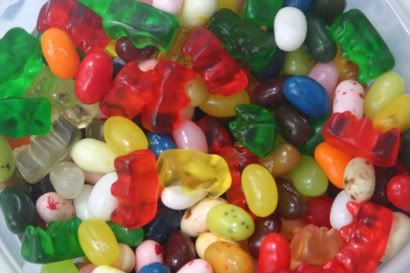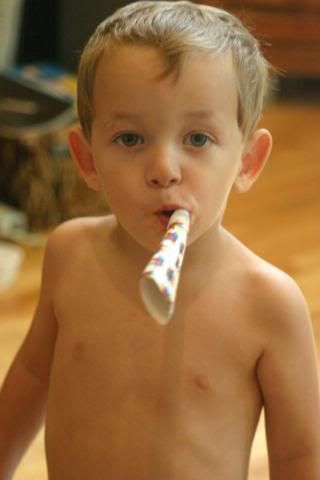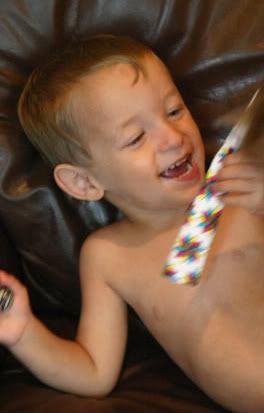 step thirteen:
introduce big boy/ girl undies to wear for outings. berkley liked davis's CAR underwear so much, she had to try them on for size.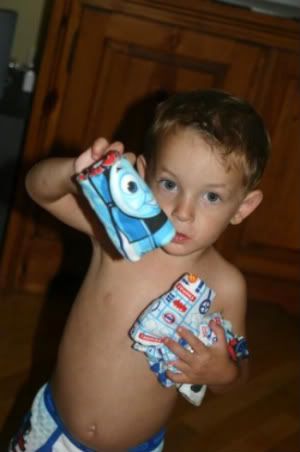 ....and if this wasn't the longest potty post in blog posting history i would repeat a step in between them all:
pray
one of the most helpful tips i heard from friends was to stay the course and not turn back. once you have committed to give it a shot, be consistent. and the moment you most want to give up, commit to another week. and i'm so glad we have!
we have been at it for almost one week and both babies are doing super. they are identifying the sensation of needing to go and have quickly learned the routine. just today, berkley told me "TT potty"
EVERY
time and was accident free! davis is just behind her, beginning to tell us that he needs to go and successfully "going" on our routine visits. TMI warning: both babies have also gone number 2 which seems to be a common potty training struggle for children.
like any other skill in childhood development, learning to use the restroom takes time, practice and lots of patience...on part of the children as well as their parents :). we have a ways to go before we are fully trained but i am thrilled for the progress and so proud of our tiny tots. they really are growing up!
ps... june 23- since writing this post...berk started consistently using the restroom independently or telling us she needing to go after only 6 days! she is accident-free at nap times as well. davis went on strike for a few days but is making progress again. we'll keep at it and see what happens over the next few weeks. he is never one to be outdone by his sister for long :)