here are some pictures from davis and berkley's first day at their new school. they've been at gigi's house since they were 9 weeks old, so it has been an interesting transition. thankfully, the twinks have done great! they seem to really enjoy themselves, are napping without pacifiers and going to the potty!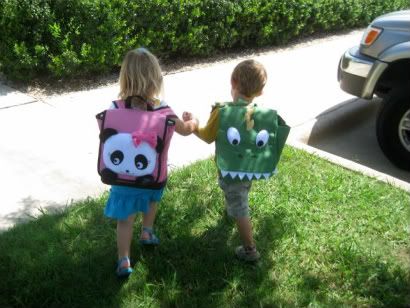 berkley said, "cheese, tree"...translation: smile by the tree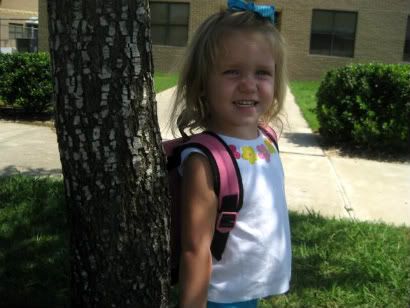 they were so brave...me, not so much!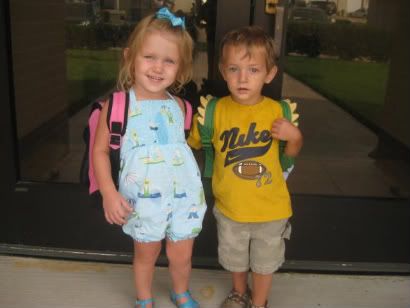 checking out the scene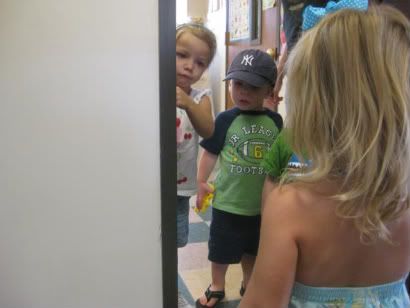 they walked right in like they own the place.