berkley joined me at school today, a mommy-daughter day of sorts. from start to finish, she was just one of the girls. on more than one occasion i forgot she was in the classroom!
being greeted with kisses while enjoying breakfast in her jammies
her girl friend for the day... gently wiping her face during meal time
helping to deliver thankful gifts to the office staff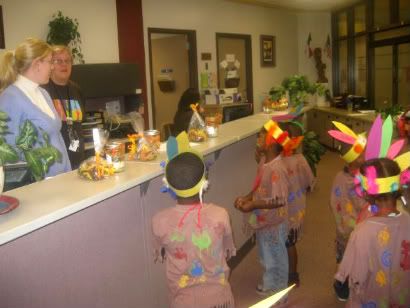 fun on the playground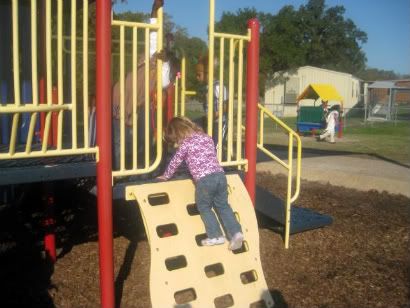 lunch with my assistant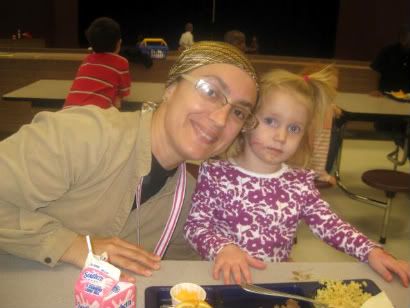 getting her hand painted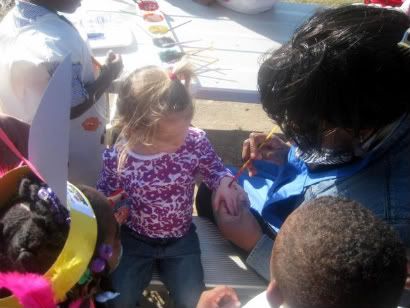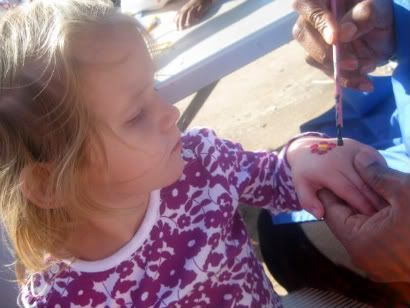 i loved having her in our school family for the day!