and we have snow!
i can't think of the last time it snowed in college station.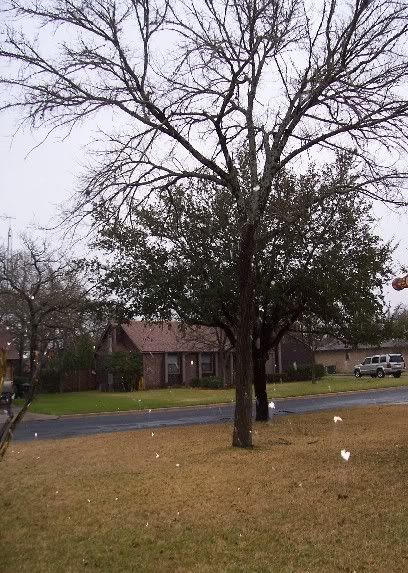 only a texan would grab their camera at the first sight of "wintery mix". simple things for simple people. :) here's a picture of gi gi & the wee ones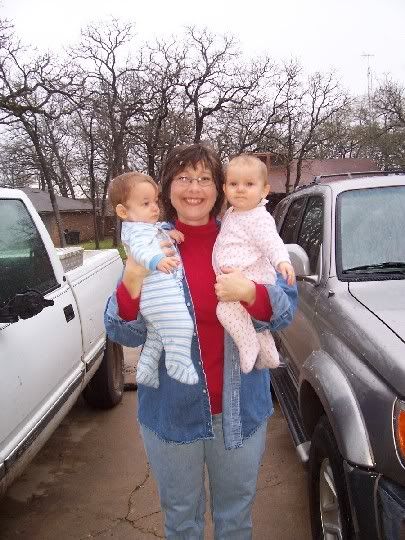 tomorrow will be 72 degrees.