angie brought all the babies to the playground today. it happened to be "fun day friday" when we have outdoor centers all day. my class, as always, was thrilled to see the babies. the babies were almost thrilled to see my class! they are becoming more & more comfortable with strangers these days, especially berk. it's fun to see them enjoying the company of people we love!
hanging with the big kids
they loved the sand!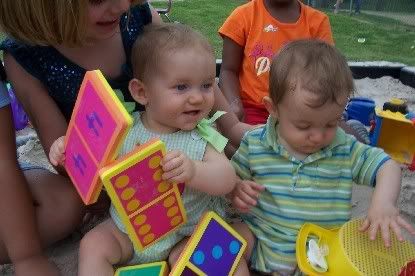 mommy & me