my dad & his wife came for a visit this weekend. it was a great time, despite little d wearing the full effects of a 20 minute nap. in between screaming & crying episodes, he managed to get in a few swings at the old golf ball. not sure who had more fun, davis or my dad.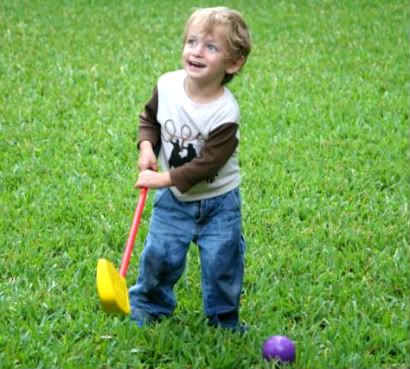 geared up for the game...poor aggies!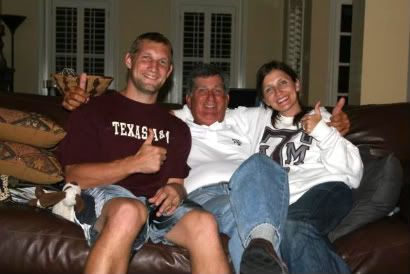 thanks for the wonderful weekend pops ...and special thanks to deirdre (dee dee) for mowing our entire front and back yard while we went to a birthday party! instead of embracing her first chance of peace and quiet, she found the lawnmower and went to town. thanks so much for the very kind gesture!