we had a full weekend with family & friends. friday night was a mom's night out for shopping & dessert. i picked up loads of gymboree shorts for little d at the mothers of multiples garage sale.
speaking of garage sales, mimi & papa came to help with the babies so we could have one of our own. we made a whopping $200 (insert sarcasm here). even more importantly, we are half way to a spotless garage! i must say that i was not on my usual bargain-making-game, answering most inquisitions with, "how much do you want it for?" our goal was to haul off as little as possible so quarters were the going rate.
yesterday we enjoyed a play date with our first time parents class. we headed to fudruckers afterwards...should have counted the number of children age 3 and under. we ended the night with a surprise 30th birthday party for
a friend
at
the riggs
house. toddler toys, capri suns & ice cream cone cupcakes say it all. the babies had such a great time, we stayed until 8:30 pm (that's 2 hours past bedtime)!
i must say that i was the proud mommy of a VERY independent davis! i was solo last night since ryan had a youth impact meeting & we wondered how it would go. if you don't know davis, he tends to be easily overstimulated & anxious around large groups & strangers in general. there are very few people he feels comfortable with. it is no small celebration that he happily went to others & played independently among a crowd of at least 40. way to go, little buddy! we ended the night with 6 toddlers in a tub of murky water...always the sign of a good time. (too bad we didn't have the camera handy.)
here are some pics from the park
brave olivia, making her way up to the TALLEST slide i have ever seen
olivia & berkley hugging, after lots of mommy prompting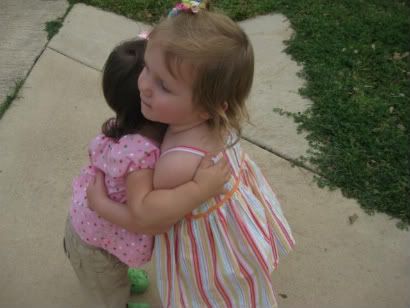 berk is fascinated by babies, unless i am holding one.
that doesn't usually go over very well.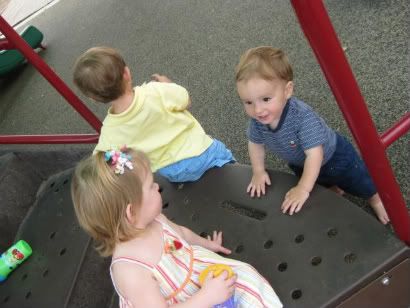 little annabelle
berkley watching hudson climb his way up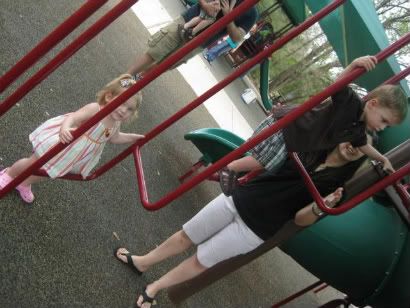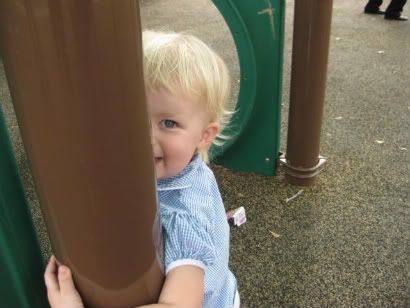 little hudson
if you look close enough his daddy, bill, and twin brother, jackson are in the background on the left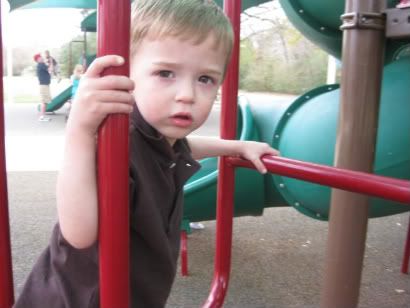 happy jake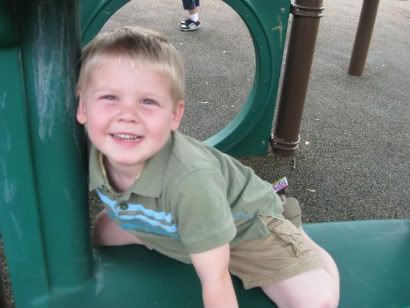 brave olivia, on the way down the tallest slide i've ever seen
davis enjoying football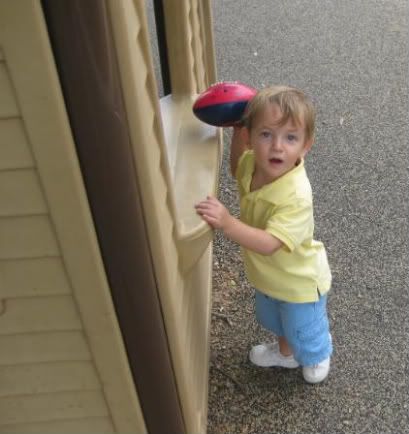 an attempted picture of berk & i
hudson & jackson loving the race car game
berkley loving to watch hudson & jackson playing the race car game